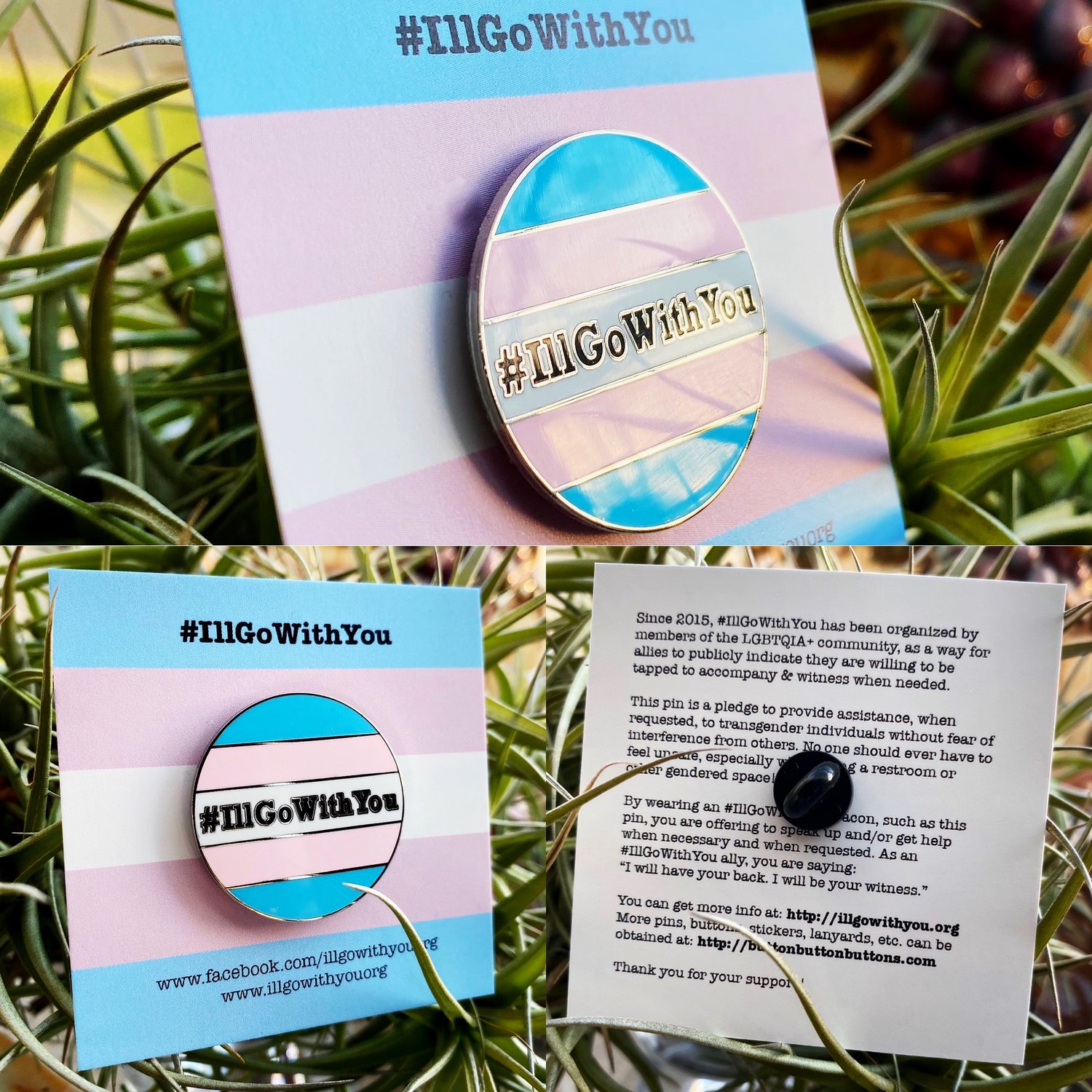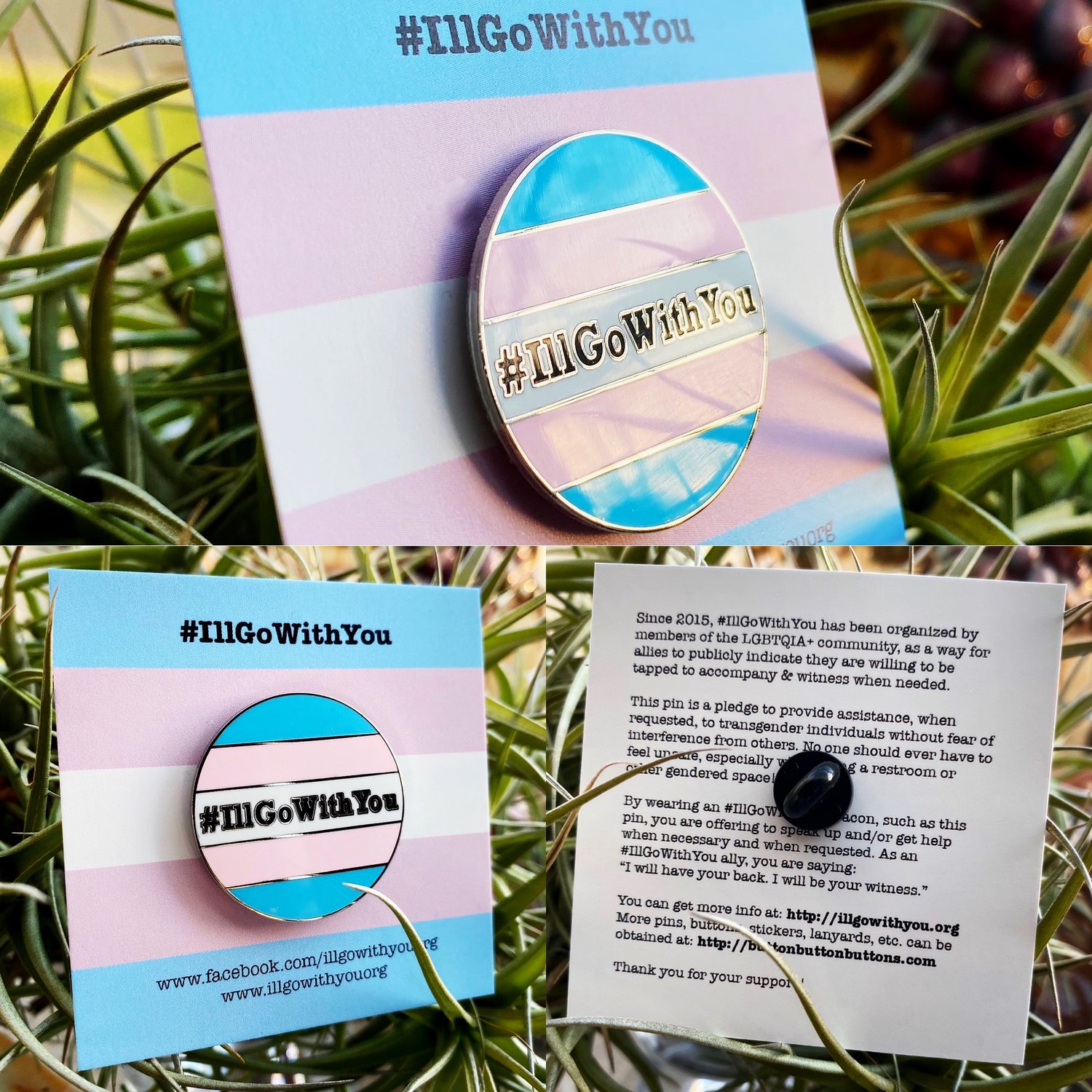 #IllGoWithYou Enamel Pin
$6.00 - $45.00
These 1.25" diameter hard enamel pins are die-struck in silver-plated metal and polished to jewelry quality (similar to a cloisonné pin). They are backed with a solid metal stud pin and a black rubber clasp. They are individually bagged and attached to a backing card, with information about what being an #IllGoWithYou ally means.
[Pin enamel color may vary slightly from pictures; pink and/or blue may be slightly darker or lighter shade than in pictures, depending both on your monitor settings and on the specific batch of pins.]
In addition to the high quality pins you see in the photographs, some of the enamel pins in a recent batch are less than perfect (aren't we all?). They're still totally wearable and need homes... and are WAY discounted, in case you're on a budget! The discounted pins have cosmetic imperfections, such as uneven enamel, nicks in the metal, or tiny smudges baked into the enamel. The unevenness in these is usually only visible from certain angles and when close up to the pin. From a distance, they appear to be the same quality of pin as the full price ones.
Button Button designed the official #IllGoWithYou artwork, with the assistance of the team behind #IllGoWithYou. You can find out more about #IllGoWithYou at http://www.illgowithyou.org