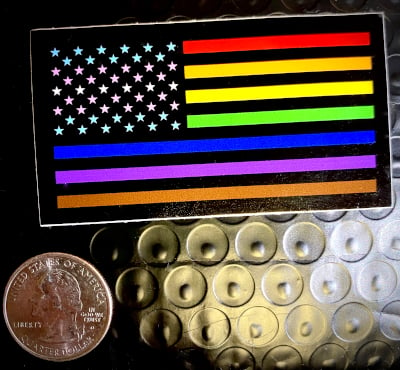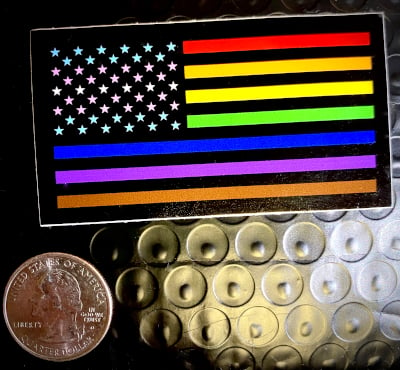 Pride Flag Sticker
$2.00 - $9.00 / Sold Out / On Sale
Figured those boring AF "Blue Lives Matter" stickers could use some more color, to be more representative of the world in which we actually live and honoring the LGBTQIA+ community of which I am proud to be part. These stickers feature the Inclusive Pride flag color bars, along with the Trans Pride flag colors on the star field.
These 3"x 1.75" vinyl stickers are self-adhesive, water-resistant, and perfect for indoor or outdoor use. They will stick to practically any surface!
This item is not currently available for Expedited Processing & Shipping.